Skanray Technologies acquires Italian X-ray tube manufacturer CEI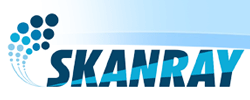 Mysore-based medical device company Skanray Technologies Pvt Ltd, a medical equipment manufacturing company, is expanding into Europe by acquiring Bologna based CEI-Italy (Compagnia Elettronica Italiana) which is an X-ray tube manufacturer as per the company statement.
The acquisition follows Skanray setting up its own R&D unit in Europe in late 2013 and will make it arguably one of the first Indian medical device makers to go global with overseas manufacturing operations.
The deal includes the transfer of CEI's manufacturing unit, the technology and its people.
Skanrays' Europe R&D centre and manufacturing unit at Bologna, Italy will manufacture medical devices for the EU and North America OEM market. It will also work on advanced technologies in the imaging and monitoring product space – mobile DR systems, portable ultrasound and telemedicine monitors. The Europe R&D centre has a team of 20 scientists (India and global) to collaborate on product design and development.
"Establishing our R&D and manufacturing unit in international markets is a huge milestone for us and positions Skanray amongst the top global med-tech manufacturers," said Vishwaprasad Alva, managing director and founder, Skanray Technologies.
He added, "Skanray expects the next phase of growth in medical technologies to be driven by the demand for primary healthcare solutions. Both the Italian manufacturing units will complement the India manufacturing in building world class healthcare products."
This is the third acquisition of the company in as many years. Last year it acquired the healthcare business of Coimbatore-based auto component maker Pricol Ltd. This increased its strength in the respiratory segment, with the addition of ventilators to its portfolio. In 2012 it had acquired medical equipment business of Larsen & Toubro (L&T) through its fully owned subsidiary Skanray Healthcare.
Skanray is looking at expanding both organically as well as through acquisitions. "We have a couple of acquisitions lined up of which one should be finalised before the end of this year in the space of primary and critical healthcare. However, we are still in the process of evaluation," said Alva.
Skanray Technologies was set up in 2007 and commenced commercial production in 2011. It is a medical equipment manufacturing firm involved in radiology, critical care, patient monitoring, primary healthcare solutions and telemedicine. Today, it has operations in India, Europe and Latin America.
It has its own large installed base in India and is also an OEM partner to some of the world's best medical equipment brands.
Skanray is aiming to reach a top-line of Rs 300 crore in the current fiscal, Alva was quoted in previous media reports.
As first reported by VCCircle, last year private equity firm Ascent Capital had struck a deal to invest up to Rs 100 crore ($14.75 million) in Skanray Technologies in various tranches.
One of the personal investors in the company is Arun Kumar, promoter of public listed healthcare firm Strides Arcolab. Kumar had reportedly invested close to Rs 25 crore in Skanray with commitment to put in more when required.
Other players in the industry which have also raised private equity funding in the past include medical instruments and imagining product manufacturer Trivitron Healthcare; Sutures India and BPL Medical Technologies.